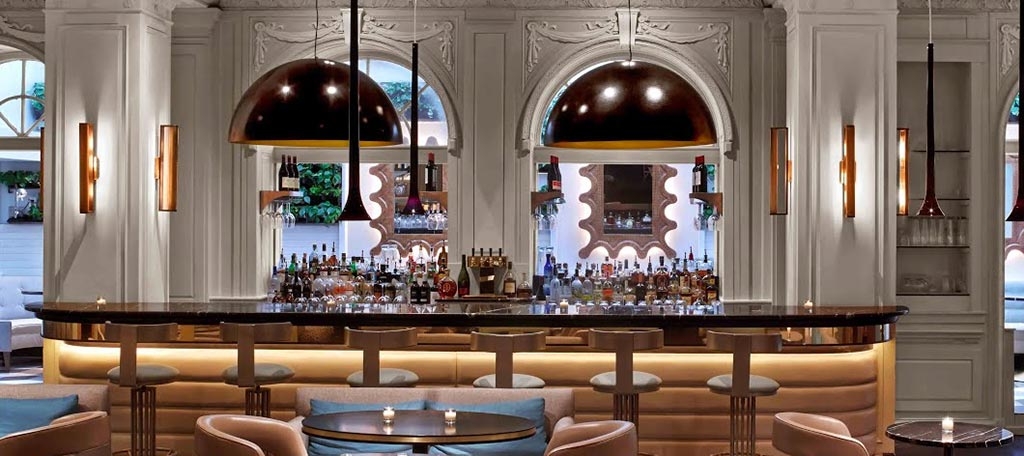 Background
Harlow, a European-inspired restaurant, is one of the Upper East Side's hottest new spots to be seen, embodying old Hollywood glamour with stunning architecture. The restaurant is said to be a 1926 gift from William Randolph Hearst to Mistress Marion Davies as a personal entertainment space. Décor boasts a 17-foot-wide white marble centerpiece for its raw bar accented by a mirrored back-bar aquatic mural, original 1930s chandeliers and stain glass with modern art that includes an actual Andy Warhol. This 200-seat, $3 million restaurant is the first venture of Notar Hospitably. Founded in 2011 by Richie Notar and Jim Pallotta, Notar Hospitality group is driven to find the very best ideas, people and resources in the industry and apply them to become part of the most successful businesses in their class.
Challenge
Notar Hospitably demands the very best resources available. Harlow's globe-trotting seafood menu poses some challenges daunting to any single distributor. Accessibility must be all-encompassing, quality never compromising and, in NYC's demanding marketplace, price must be competitive. Already familiar with our outside-the-box service attitude, Notar's own Danny Ye drew on his experience as an Executive Chef for Nobu restaurants and contacted us. Chef pointed to key regional needs- import-direct European branzino and Dover Sole, African Salt Prawns and, in keeping with SeafoodS.com's promise, the ability to access the globe next-day through FedEx.
Presented solution
A hybrid procurement plan was the answer. We would do the branzino import-direct and, to insure value, pay a courier rather than FedEx to deliver them directly from the airport to the city, some 3 tolls and 45 minutes away. African Salt Prawns were next. Highly sought after in France, these Nigerian prawns travel some 5,800 miles to Miami and then via FedEx to NYC. So, 20 cases at a time, we committed to deliver them by truck from their Miami import to Harlow's door. Lastly, we would provide Chef with unparalleled next-day access to the world's oceans through our network of 35+ international partners.
Outcome
Harlow continues to be one of the hottest NYC restaurants, hosting some of NYC finest events. The first restaurant venture for the Notar hospitably group with Executive Chef Danny Ye is a clear success story. At the end of the day, Seafoods.com is grateful and humbled to partner with and share success with such a great restaurant. We will continue to provide Harlow with the industry's best customer service and freshest product, provided daily.

Swanky seafood surfaces in Midtown at this subterranean newcomer that's an out-of-the-box hit with high-flying high-society types; no surprise the price tags are hefty, but payoffs include gorgeous staffers, serious cocktails, and a glamorous setting outfitted with deco furniture, ornate plasterwork and a sleek raw bar.
Zagat