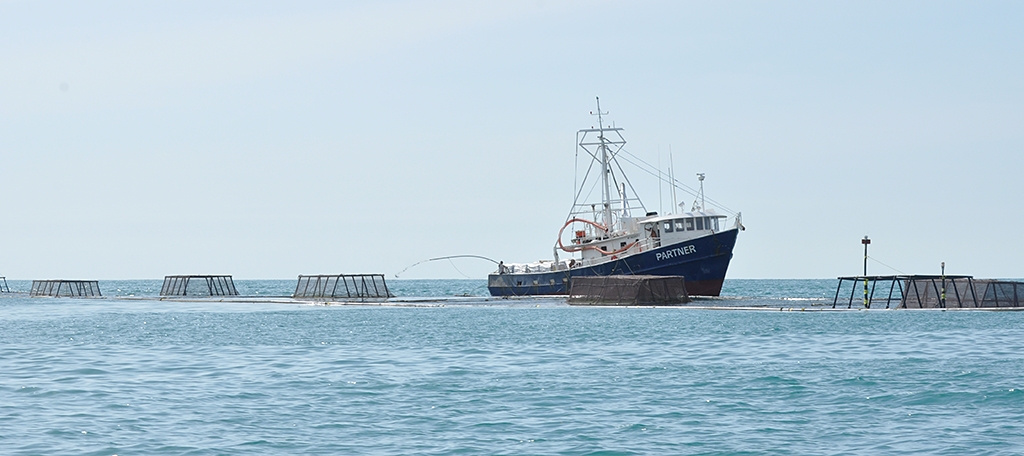 About This Producer:
Platinum Red Drum are grown 18 miles in the middle of the sea off the coast of Campeche. They set the standard for quality. They are grown in the best water quality, fed the best feed (some even with zero fish
meal, an ecological breakthrough in aquaculture!) never subjected to hormones or drugs, chilled in slurry ice for shipping - guaranteeing that these fish truly are of the highest of quality.
Ecological & Sustainable
Devil's Tail Redfish understands the importance of what is put in the fish and what you
put into your body by eating our fish. Not only do we make sure Platinum
fish are never treated with hormones or antibiotics, and are grown far away
from shore and away from coastal toxins, we also make sure to do our part
ecologically. Platinum are fed food with reduced fish meal and some with
no fish meal, a real breakthrough in aqauculture. MAYA FISH plans to
eliminate fish meal from all the feed in the very near future.
Environmental
Devil's Tail Redfish strongly believes in taking care our oceans. We constantly check the influence of the farm on the water quality around the farm as well as the sand below the cages. The tests are done under both the auspices of the Mexican government and according to international standards. All tests continuously show that the farm has zero impact on its surroundings. In addition, in order to be even more ecologically sound, the company will be growing sea cucumbers under the cages which ingest sand together with any organics on the
sand, both ecologically and environmentally beneficial.
Share:
Range & Habitat: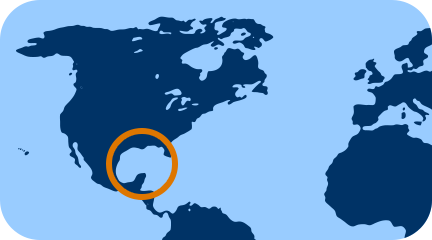 Gulf Of Mexico