Tableside Information:
Common Names: Morchella, Sponge Mushroom, Molly Moocher
TABLESIDE - One of the earthiest in the fungi realm. Complex, Delicate, Earthy, Rich
Food Information:
THE FORAGERS - SeafoodS.com is a direct distributor for one of the Northwest's premiere Foragers Cooperatives. These dedicated Foragers procure the finest Wild Mushrooms, Truffles, Greens and Nettles in the Country. Along with their Wild Finds, the Cooperative is a direct import for International Gourmet products. We offer available inventory Priority Overnight to you and your guests.
THE SHROOM - Morel is the Fine Dining Mushroom. What else can be said? Rich, Earthy, Spectacular! This is the highest sought mushroom in culinary. Morels have a wonderful "Sponge" texture that absorbs flavors and redistributes them as Morel-ified greatness.
Roast, Puree, Saute, Raw
Seasonality:
Spring Summer
Share:
Range & Habitat: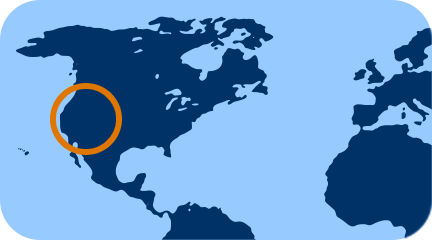 Western United States
Origin:
Oregon
Producer:
Harvest Method:
Foraged