Tableside Information:
Common Names: Burglar's Thigh, Chonta, Aristocrat's Plantar, Palm Cabbage
Crunchy when Raw with a Creamy finish. Creamy when cooked.
Mild, Crunchy, Creamy, High in Iron & Calcium
Food Information:
THE HEART - This is a very versatile and unique produce. Bring exotic flare to any Salad, Stir Fry, Curry, "Ratatouille", "Ragout", or Medley. The Hearts of Palm are very rich in Iron and Calcium with a mild flavor that can easily be overpowered by strong onion and garlic. It never hurts to be adventurous on a new vegetable option.
Seasonality:
Year Round
Share:
Range & Habitat: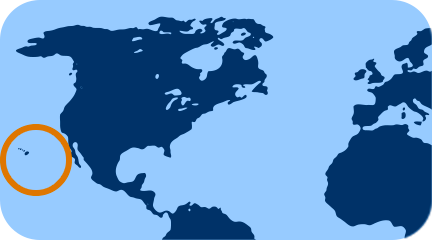 Southern Pacific & Hawaii
Origin:
Honolulu
Producer:
Harvest Method:
Foraged