Tableside Information:
Common Names: Black Bass, Atlantic Bass, Black Fish, Rock Bass, Black Will
Black Bass is the premiere whole fish presentation. Black Bass has one of the lightest flavors in the small fish realm.

Flakey, Paper White, Moist, Sweet
Food Information:
THE FISHERY - Day Boat Hook and Line operators dock daily near Boston to offload their haul. SeafoodS.com has a unique opportunity to pack fresh species dockside to Ship overnight to descerning Chefs and Restaurants. The highest quality seafood comes to you through this program and we are very proud to offer such a stellar program.

THE FISH - A beautiful glisten of dark black skin contrasts paper white flesh at French tableside service. It is an awesome fillet fish with a crispy edible skin. Black Bass is an American Sustainability Success Story.
Seasonality:
Year Round
Share:
Range & Habitat: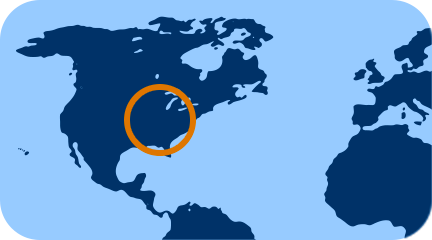 Eastern United States
Origin:
Rhode Island through Massachusetts
Producer:
Harvest Method:
Hook & Line