Tableside Information:
100% Fullblood Line Wagyu. USA Grown.
Tender, Rich, Succulent, Graded higher than Prime Beef.
Food Information:
THE RANCH - They say 60% of Wagyu quality comes from genetics and 40% from how they are raised. Lone Mountain's mission is to produce the purest, highest quality Wagyu in the U.S. and Lone Mountain achieves this by paying careful attention to breeding and genetics, to feeding rations, and to creating a stress free environment.
THE WAGYU - Luxurious texture with a sweet, buttery flavor, Lone Mountain 100% Fullblood Wagyu Steaks, Roasts, Ground Beef, and Sausages are wet-aged in their own juices. This enhances the earthy, supple mouthfeel and incredible decadence. The delicate white lacing that permeates our meat—known as marbling—imparts a creamy texture and rich flavor, not to mention some unique health benefits. All natural without hormones or antibiotics, one bite of our 100% Fullblood Wagyu will change your perception of beef.
Seasonality:
Year Round
Share:
Range & Habitat: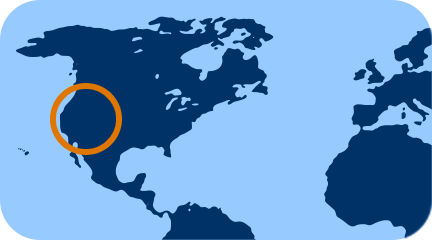 Western United States
Origin:
New Mexico
Producer:
Harvest Method:
Pastured