Tableside Information:
Farm Raised Rainbow Trout, a native American fish, respond extremely well to Aquaculture; i.e., controlled feeds and selective breeding in a controlled habitat. The result is that the fish reach 2 pounds before maturity. Previously, this has been done in salt water only, the result being superior and full-bodied rainbow trout. Freshwater production of large trout is slower but results in a milder, more delicate flavor.
Sunburst Trout take 18-24 months to grow on average. When we have droughts like in the fall of 2016, the growing time takes longer and we cannot always keep up with demand on our own. Due to weather and the continued demand for our beautiful trout, Sunburst partners with local farms to be able to grow trout year round. You can rest assured knowing we vet all farms we work with and source only trout that meets Sunburst quality standards.
Food Information:
Our North Carolina Mountain water source is the pristine, federally protected Shining Rock Wilderness in the Pisgah National Forest. The water has and never will be touched by industry guaranteeing overall purity and freshness. The water is naturally acidic which contributes to the product's excellent shelf life. Our water flows in at 6,000 gallons per minute enabling us to maintain up to 20 feet per minute across all ponds and raceways.
This water volume and flow velocity is double the normal practice in the industry. Another standard practice difference is cultivating fewer fish per cycle. These standard practice differences benefit the trout in the following ways:
Provides continuous and vital stream of oxygen
Maintains healthy metabolic activity
Provides exercise swimming against the current (like in the wild) enhancing natural development and growth.
With all this scientific explanation, the end result for the consumer is healthy, delicious, plump and firm fillets.
The Feed

We have long been aware that the adage "you are what you eat" applies to our trout also. We are one of only a select few in the industry who use no mammalian products or by-products in our feed. With fish grown at Sunburst Trout you can be assured that our finished product has been grown in a controlled environment with a careful eye towards quality, including the feed which goes into our trout. The pink color of these beauties comes from astaxanthin, a caretonoid which can be synthetic or naturally occuring in nature. Our special diet uses only natural astaxanthin which comes from Phaffia yeast and microalgae, both are strong antioxidants.
Wild Vs. Farmed

Trout are much more than a source of protein. With the interest in the relationship between fish consumption and health, questions arise frequently as to the nutrient composition of trout. Dr. Joyce A. Nettleton, author of Seafood Nutrition, has done extensive research on this subject, and has demonstrated the very high content of Omega-3 fatty acid in the Farm raised rainbow trout versus wild trout.
In addition to our nationally famous fresh filets we offer specialty products which have been featured in Bon Appetit, Forbes, Garden & Gun, Southern Living, USA Today and on the Food Network.
Seasonality:
Year Round
Share:
Range & Habitat: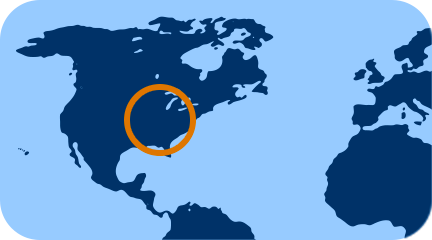 North Carolina
Origin:
Asheville, NC
Producer:
Harvest Method:
Net Caught