About This Producer:
From the tightest fisheries management available, our New Zealand Seafood Import specialties offer some of the freshest direct seafood. The ideals of the New Zealand Fisheries carry throughout the program.
From the Fishery:
To us, sustainable fishing, farming, processing, and sourcing means:
Our fish always comes from well-managed fisheries, or those with Fisheries Improvement Plans in place with healthy stocks. We continue to undertake research to ensure we manage fisheries with the best practices and quality of scientific information available.
The methods we use to fish and farm are aimed to reduce unintended impacts. This means ensuring we utilize the fish we catch, avoid significant negative impact on young fish or their habitat and develop the best practices to reduce the risk of bycatching marine animals and seabirds.
We make sure we minimize impacts on any endangered or threatened species by using technology, research, and mitigation programs, as well as supporting protection areas.
We trace our products from boat to plate.
Share:
Range & Habitat: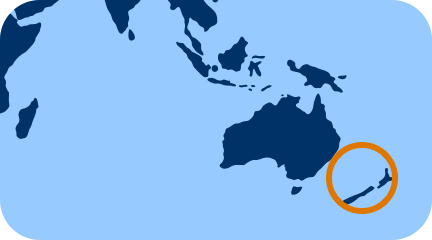 New Zealand & Australia