Tableside Information:
Common Names: Atlantic Dungeness, Kani
Pronounced Crab Flavor with Delicate "Shred"
Sweet, Pronounced Crab Flavor, Briney, Delicate
Food Information:
THE FISHERY - Crabbing for Jonahs is a fairly recent operation. Beginning in the 1970's, Jonah Crab have found a steady rise in Culinary need. The Jonahs are pot trap caught in the Gulf of Maine and are predominant in the Western Atlantic and almost specific to the United States. SeafoodS.com has a direct drop ship partnership in New England that is sure to be the freshest avenue for Jonah Crab Nationwide.
THE CRAB - Much like all crab on the market, Jonah Crab are cooked upon catch and broken down into several portioned options. We carry all of the products and offer them daily in various packs. The meat is a sweet and complex crab flavor that offers a multitude of cooking applications. Visit "The Daily Gathering" for product and pricing.
Seasonality:
Year Round
Share:
Range & Habitat: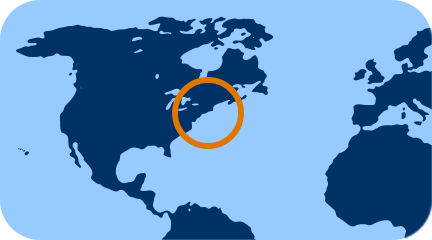 North Atlantic & New England
Origin:
Gulf of Maine
Producer:
Harvest Method:
Net Caught