Tableside Information:
Happy Pigs! Plenty of sunshine, rooting, and napping in the shade. Happy Pigs!
Moist. Tender, Flavorful.
Food Information:
Breed: Heluka®
THE PRODUCER - Our Heluka® pork was developed with two things in mind: the welfare of our pigs and the palate of our consumers. To satisfy both, we have developed our own exclusive Heluka® production model and breed. This system ensures that our pigs are raised with compassion, and that your dining experience will be exceptional, consistent, wholesome, and safe for your family.
At Beeler's we prefer our own standards, set by our Heluka® method.
Heluka® Welfare
When the Heluka® method was developed, the welfare of our pigs was not only in mind, it was our TOP priority!
Mama Pig Mama Pig In fact, this model is so important to us, we feel the farming system we've developed is greater than the product itself. Heluka® farms do not use farrowing crates; our sows give birth in their own private, bedded maternity rooms. These rooms have been uniquely designed to allow mamas the freedom to get up and move around at will. Bedding is provided so mamas can nest comfortably with their babies.
Heluka® farms do not use gestation crates; our sows live together in groups. Our gestation barns have deep-bedded areas where our sows are free to root, graze, and lounge comfortably. The sows have free access to a food and water court and an outdoor play area where they are free to move about, socialize, and exercise in the fresh air and sunshine. Bedding Pigs
Heluka® farms allow babies to grow in a comfortable, spacious, and social environment. Once weaned, our baby pigs are taken from their maternity room to another specially designed Heluka® house where theyare free to romp, root, run, and play with one another in their deep-bedded and outdoor areas.
Regardless of where the pigs are, they always have lots of sunshine!
Outside Heluka® Genetics Boar and Sow
Because pork does not have to be artificially enhanced to taste flavorful, we have developed the Heluka® breed to deliver a good, flavorful taste. Our "Heluka® boar" was developed from an early heritage breed. This particular boar was created based on his genetic ability to produce great tasting, naturally flavorful pork without artificial enhancement.
The heirloom breed of sow on our Heluka® farms was chosen for her notorious ability to act as a good mama. Because we only utilize one specific genetic breed to develop the Heluka® boar and the Heluka® mama, we offer a truly consistent product that tastes the way pork traditionally did before preservatives and artificial flavorings were the norm.
http://www.beelerspurepork.com/Products/BeelerDifference.htm
Seasonality:
Year Round
Share:
Range & Habitat: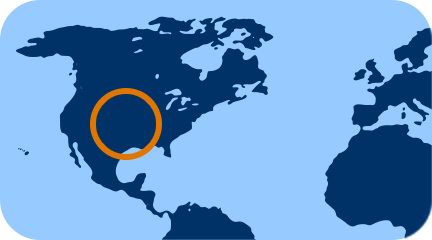 Midwest United States
Origin:
Western Iowa
Producer:
Harvest Method:
Pastured