Tableside Information:
Common Names: Royal Red Shrimp
Lobster-like and very sweet.
Buttery, Sweet, Delicate, "Snap"
Food Information:
THE FISHERY - SeafoodS.com has direct opportunity to the Gulf & Atlantic Royal Red Shrimp. The Season is very short and most are IQF on the Shrimping Vessel. Quotas are set and the shrimp are captured. We typically purchase enough product to last several months.This is a great Shrimp for seasonal menus and we ship direct from cold storage to your restaurant.
THE SHRIMP - Royal Reds are a deep fathom species that are relatively new to the National Market. The sheer depth has kept the Shrimpers from exploiting the species. They have been celebrated in the local markets for a bit longer and could be regarded a "Best Kept Secret". The Royal Red Shrimp have the "Snap" of White Shrimp with a creamier and sweeter finish. The best culinary applications call for moderate heat and monitored cook times. The Royal Red Shrimp need no masking ingredients, but accept complimentary herbs and light spice. Small Lobster is a very accurate description of the Royal Red Shrimp's profile.
Saute, Poach, Grill, Sous Vide, Steam, Ceviche
Seasonality:
Spring Summer
Share:
Range & Habitat: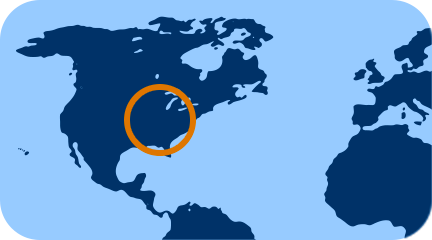 Eastern United States
Origin:
Brunswick, GA
Producer:
Harvest Method:
Net Caught