Tableside Information:
Common Names: White Warehou, Deep Sea Warehou, White Trevalla, Oki-medai
Firm, Yet Moist & Flaky.
Rich, Succulent, Moist, Flaky
Food Information:
THE FISHERY - Through a great import partnership, SeafoodS.com is able to bring the finest New Zealand Seafood available to the United States. Quality product is our passion and we strive to source only the best in the world for our customers. New Zealand and South Pacific premium species like Butterfish, John Dory, Tarakihi, and Snappers are all offloaded early each morning for international distribution by noon the SAME DAY!
THE FISH - Warehou are a familial linked to Trevally and Jacks. They have a flavor that is lighter than their cousins. Warehou resemble Bluenose in texture and moisture with a more complex flavor. Cooking methods are as vast as the culinary imagination. Light yet complex flavors invite a multitude of components in preparation. This is a limitless species that wow guests. Strong populations abound in New Zealand.
Saute, Broil, Smoke, Cure, Sous Vide
Seasonality:
Spring Winter
Share:
Range & Habitat: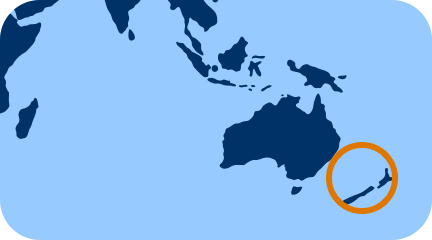 New Zealand & Australia
Origin:
New Zealand
Producer:
Harvest Method:
Hook & Line