Tableside Information:
Common Names: Buoy Bass, Flasher, Steamboat
Like a Center Cut Grouper Fillet.
Flakey, White, Savory, Moist.
Food Information:
THE FISHERY - Ask any fish monger about procuring Gulf species and he'll mention St. Petersburg, Florida ("St. Pete" for short). Vast varieties of finfish ranging from Tuna and Swordfish to Groupers and Snappers are distributed through this historically-rich region of the Florida coastline. Expect to also see a robust selection of Keys-caught species like Yellowtail Snapper, Caribbean Red Snapper and Hogfish to come through St. Pete. It's regionally situated in a perfect location for national distribution and with our Q&A in place, it's always top quality.
THE FISH - Tripletail are a species to themselves. Only the Pacific and Atlantic species exist. The "Buoy Bass" name comes from their enjoyment of hanging around in the shade. Feeding from the bottoms of buoys, kelp beds, even pallets fallen from shipping vessels. They enjoy the crustaceans that inhabit these oceanic oases. With such a broad diet, the Tripletail aquire a complex, savory flavor, while remaining paper white, flakey and moist. Treat the flesh as you would treat the best cut of Grouper and you, your team, and your guests will appreciate the subtle complexity of this undersung species. There is no need to overthink accompanying flavors. The Tripletail has everything you need. One fisherman has stated that, "It could be dragged behind the truck in the mud, and still taste wonderful".
Saute, Grill, Broil, Sous Vide, Ceviche
Seasonality:
Spring Summer
Share:
Range & Habitat: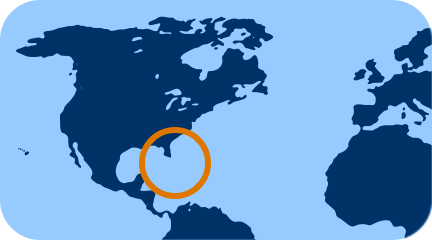 South Atlantic & Caribbean
Origin:
Florida Atlantic & Gulf of Mexico
Producer:
Harvest Method:
Hook & Line