Tableside Information:
Common Names: Pacific Triggerfish, Cochito Bota
Diet of Shellfish makes the Triggerfish one of the world's Sweetest tasting Fish.
Firm, White, Flakey, Sweet
Food Information:
THE FISHERY - From small fishing villages along the northern part of the Baja Peninsula, Day Boat Fishermen set out in small Wooden Pangas for a day of hand lining and Scallop diving. The honor of tradition and familial unity are drivers in this amazing Day Boat program.
FISHERMEN - The Quintero Family, Ortega Cruz, Elmar King, Paisa Ocegueda
THE FISH - Pacific Triggerfish are renowned for their "Sweetness". A viracious eater of Shellfish, mostly Crab, lend a delightful light flavor. The strong currents of its environment give this fish a firm texture, but the cooked flesh is as flaky as any available. Trigger works very well with fruits and acids. Butter loves Trigger also.
Saute, Grill, Poach, En Papiote, Cevice, Sous Vide
Seasonality:
Spring Summer
Share:
Range & Habitat: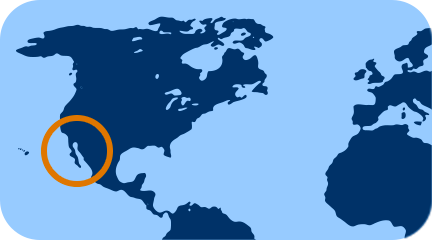 Southern California & Mexico
Origin:
Sea of Cortez
Producer:
Harvest Method:
Hook & Line