Tableside Information:
Common Names: Lanes, Candy Striper, Rainbow Snapper
Closely mimicks the taste and texture of Red Snapper.
Lean, Flakey, Firm, Clean
Food Information:
THE FISHERY - Lane Snappers are caught from North Carolina to Brazil, but mostly in Southern Florida. Hook and Line Boats bring Lanes in daily to our Florida Direct Program, and boast the highest quality and freshness from Short Trips, Quick Distribution, and Consistent Reload. This Fishery can sustain the highest demands for Florida Forward Menu Planning, and revolving Seafood Feature Boards.
THE FISH - Lane Snapper is exactly what you would expect from a Florida Snapper. Its Clean and Light flavor profile can seduce even the novice seafood eater. The Firmness and Flake of a Lane Snapper can rival the American Red with ease. Lanes are slightly less forgiving to long cook times, so choose speedy methods of preparation to achieve the best quality dish.
Broil, Grill, Saute, Ceviche
Seasonality:
Fall Winter
Share:
Range & Habitat: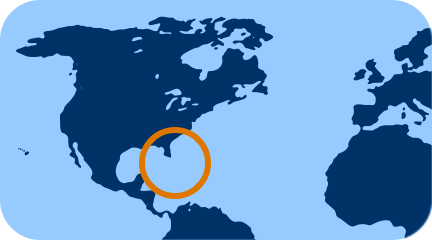 South Atlantic & Caribbean
Origin:
Florida Atlantic, Gulf of Mexico, & Caribbean Sea
Producer:
Harvest Method:
Hook & Line