Tableside Information:
Common Names: Atlantic Scallop, Giant Scallop, American Sea Scallop
Sea Scallops offer one of the sweetest flavors in seafood.
Sweet, Buttery, Rich, Creamy
Food Information:
THE FISHERY –At Seafoods.com we strive to continue to source the best ingredients and partner with top fisheries to provide grade A products. Our Maine Day Boat program is no different. The state of Maine has a rich history for providing some of the world's best seafood. Starting on December 1st every year Maine opens its scallop season to commercial fishing. The quota system works by allowing both true day boats to fish certain days of the week while also allowing divers to harvest scallops certain days of the week. The result is an outstanding co-op of divers and boats that source a truly unique and fantastic product, which is second to none in quality and high in sustainability.
THE SCALLOP - Sea Scallops offer one of the most sought flavors in seafood. They are naturally high in sugars which relate to a beautifully caramelized product. Sea Scallops are a easily portioned for any application. They are sorted by size; 5 to 50 per pound. U10 to 30/40 count are the most popular and readily available.
Seasonality:
Spring Winter
Share:
Range & Habitat: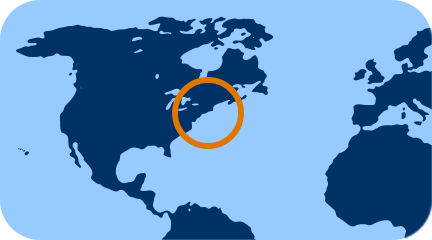 North Atlantic & New England
Origin:
Maine
Producer:
Harvest Method:
Foraged