Tableside Information:
Akaushi (pronounced Aka-ooshie) is a Japanese red Wagyu breed of beef cattle. Originated in Kumamoto, Japan, the breed was developed to provide the remarkable marbling traits Wagyu-type cattle are known for in an animal that can handle a warm environment and perform for today's cattleman. This rare and prestigious breed is sought after for more than its famous carcass traits. Akaushi cattle combine distinguished marbling with sound structure, high fertility and modern body type. HeartBrand Akaushi cattle calve easy, are structurally sound, wean heavy calves and remain in the herd for many years. Our cattle balance meat quality with performance and look any rancher would be proud to put in their pasture.
Food Information:
Certified Akaushi Beef Culotte or Top Sirloin Cap Muscle.
The top sirloin cap is the biceps femoris muscle, which is removed for the top sirloin butt by cutting through the natural seams. Please refer to MBG 184D.
Seasonality:
Year Round
Share:
Range & Habitat: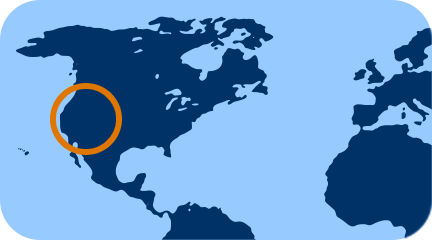 Western United States
Producer:
Harvest Method:
Pastured