Tableside Information:
TABLESIDE - Delicate and Supple, yet Complex. Lightest Texture in Lobster.
Silky, Rich, Sweet, Tender
Food Information:
THE FISHERY - New Zealand's finest opportunity for Scampi. SeafoodS.com is a direct National Distributor for the largest Scampi Fishery in New Zealand. They are a large and long established fishing company devoted entirely to the harvesting, farming, processing, storage and marketing of quality seafoods and aquaculture products, with a focus on the clear waters of New Zealand.
The Company supports the sustainable utilization of seafood from New Zealand's unique marine environment, and in other waters in which the company operates.
THE SCAMPI - Very delicate. Can be over cooked without consistent heat and monitoring. The Culinary aspect of Scampi is its own reward when cared for in this manner. The meat of a lobsterette is extremely delicate, and has the complex sweetness found in New Zealand Shellfish.
Poach, Saute, Roast, Blanch
Seasonality:
Year Round
Share:
Range & Habitat: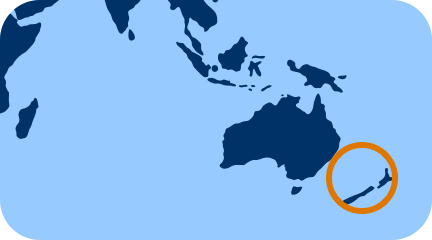 New Zealand & Australia
Origin:
New Zealand Deep Ocean
Producer:
Harvest Method:
Net Caught