Tableside Information:
TABLESIDE - A robust ocean flavor with a silky texture. High in Omega 3.
Robust, Complex, Creamy, Silky
Common Names: Atlantic Mackerel, Mackerel, Saba
Food Information:
THE FISHERY - Our Boston Partnership allows for beautiful Day Boat Species from Rhode Island To Block Island. Dedicated to the highest quality Day Boat species available in the New England market, they prove to us and our customers that they have "The Best" and so can you.
THE FISH - The Boston Mackerel contains as much as twice the Omega 3 Fatty Acids than Salmon per weight. The Boston Mackerel is the highest sought Sashimi and Sushi Mackerels or "Saba". The high levels of oils and robust flavors are considered key to many Sushi experts. Boston Mackerel has plenty of "Red Meat" that have a complex ocean flavor and a multitude of applications.
Sashimi, Sushi, Poach, Saute, Grill
Seasonality:
Year Round
Share:
Range & Habitat: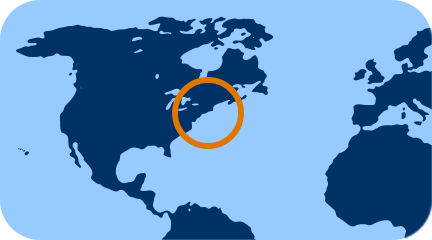 North Atlantic & New England
Origin:
Gulf of Maine
Producer:
Harvest Method:
Hook & Line