Tableside Information:
Common Names: Maitake, Sheep's Head Mushroom, Ram's Head Mushroom
TABLESIDE - Meaty and simple mushroom flavor.
Meaty, Moderate, Moist, Simple
Food Information:
THE FORAGER - SeafoodS.com is a direct distributor for one of the Northwest's premiere Foragers Cooperatives. These dedicated Foragers procure the finest Wild Mushrooms, Truffles, Greens and Nettles in the Country. Along with their Wild Finds, the Cooperative is a direct import for International Gourmet products. We offer available inventory Priority Overnight to you and your guests.
THE SHROOM - Anything you can do with a Button Mushroom, you can do with Hen of the Woods. However, Hen of the Woods Mushrooms can grow to enormous sizes and can be grilled or roasted whole, crisping the skin and leaving the inside moist and tender. Hen of the Woods are a popular Mushroom on the market and are very respected in Japanese and Chinese cultures. It has a history of "Boosting the immune system" and has been part of "remedies" for a very long time.
Roast, Grill, Saute, Stew
Seasonality:
Spring Summer Fall
Share:
Range & Habitat: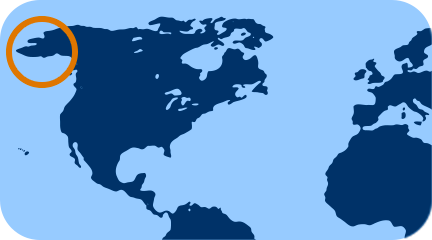 Pacific Northwest & Alaska
Origin:
Pacific Northwest
Producer:
Harvest Method:
Foraged