Tableside Information:
Common Names: Wahoo, Cheetah of the Sea
Light Smoke with Concentrated Oils.
Silky, Light Smokey, Thinly Sliced, Rich
Food Information:
THE ONO - Through curing and cold smoking the Ono has a very subtle smoke flavor with a silky finish. The Ono is sliced paper thin and hold up great to warming, as a wrap, and is phenomenal on its own. The perfect substitute for Lox in a brunch menu. The Ono stands alone in menu-ability.
Seasonality:
Year Round
Share:
Range & Habitat: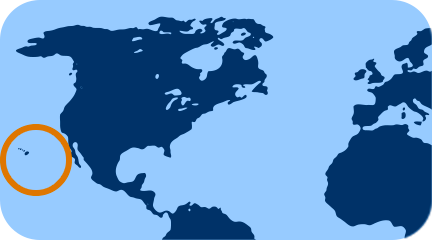 Southern Pacific & Hawaii
Origin:
Hawaii and South Pacific
Producer:
Harvest Method:
Hook & Line