Tableside Information:
Common Names: Ono, Peto
TABLESIDE - Wahoo is firm, and clean. Fastest fish in the ocean.
Steaky, Clean, Ocean flavor.
Food Information:
THE FISHERY - Our Florida Direct Fishery is a Southern Hub for many great species. Wahoo is Trolled from the shores of Florida through the Caribbean. Direct offloads in Southern Florida allow for the freshest Wahoo available. Direct flights from Miami and St Petersburg source the best of both Florida coasts.
THE FISH - Vicious predator. It is called the Cheetah of the Sea. Wahoo marinates beautifully, and is complimented by an array of moderate flavors. It has a versatile list of application and holds up to any raw or high heat methods.
Sashimi, Ceviche, Sear, Grill, Poach
Seasonality:
Spring Summer
Share:
Range & Habitat: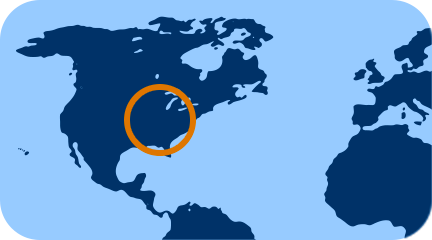 Eastern United States
Origin:
Florida, Gulf & Southern Atlantic
Producer:
Harvest Method:
Hook & Line