Tableside Information:
Common Names: California Scorpionfish, Spotted Scorpionfish, Sculpin Lapon
Creamy and Light
Rich, Creamy, Light, Flakey
Food Information:

THE FISHERY - From small fishing villages along the northern part of the Baja Peninsula, Day Boat Fishermen set out in small Wooden Pangas for a day of hand lining and scallop diving. The honor of tradition and familial unity are drivers in this amazing Day Boat program.
THE FISH - The Spotted Sculpin is one of many species of Scorpionfish. One of the official ingredients of Bouillabaisse, the Sculpin has a creamy, yet light flavor and texture. It is found from tide pools to 600 feet deep in the water column, in and around rocky structures, hard bottoms, and occasionally over mud and sand bottoms. The California Scorpionfish is normally between 7 and 14 inches in length, reaching a maximum of 17 inches. It resides on the bottom during daylight hours but becomes a voracious predator during the night, feeding on small crabs, small fish, octopi, and shrimp. With deep water habitats and a varied diet, The Sculpin boasts a creamy and light complexity that is sure to please the pickiest fish eater. Save those BONES. California Sculpin makes one flavorful Fume.
Seasonality:
Year Round
Share:
Range & Habitat: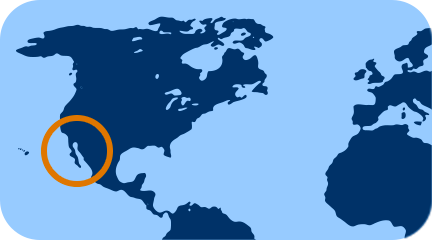 Southern California & Mexico
Origin:
Baja Peninsula & Gulf of California
Producer:
Harvest Method:
Hook & Line