Tableside Information:
Common Names: Blanquillo
Sweet and Moist like Blue Crab.
Paper White, Sweet, Flakey, Mild
Food Information:
THE FISHERY - Beautiful Day Boat seafood coming into New England from Rhode Island through Maine. Hooked Extra Fancy and always the highest quality product available. Give your guests the delight of Hooked Day Boat seafood.
THE FISH - Golden Tilefish grow quite large, with market sizes ranging from 10-20 lbs. They produce a beautiful "Baseball" cut with a gorgeous yellow dotted edible skin. Golden Tilefish feed almost exclusively on Crab, Shrimp, Clams, and other shellfish. This translates to a very sweet and moist flesh that cooks to a paper white. The cooked flesh flakes to a large, almost crab like, piece.
Perfect for almost any cooked preparation:
Saute, Broil, Grill, Pan Roast.
Seasonality:
Year Round
Share:
Range & Habitat: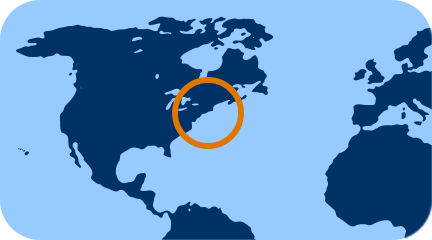 North Atlantic & New England
Origin:
New England
Producer:
Harvest Method:
Hook & Line