Tableside Information:
Common Names: Goldspotted Bass, Spotted Bass
Moist Snapper-Like Flavor and Texture. Flakes larger than most small fish.
Light, Moist, Flakey.
Food Information:

THE FISHERY - From small fishing villages along the northern part of the Baja Peninsula,
Day Boat Fishermen set out in small Wooden Pangas for a day of hand lining and scallop diving. The honor of tradition and familial unity are drivers in this amazing Day Boat program. Hauling Baqueta, Snapper, Giant Black Bass, Wild Yellowtail, hand harvested Scallops, and hand netted Shrimp to San Diego gives SeafoodS.com a unique opportunity to share pristine seafood and a warm history with our customers.
THE FISH – Gold Spotted Sand Bass have a Light, Clean Flavor with a medium flake. The fish are hand line caught about 200-500 ft. deep. Great portion yields on 1-3 lb. fish. Skin is light flavored and crisps nicely. A wonderful alternative to more expensive Snappers and Sea Bass.
Sauté, Pan Roast, Poach.
Seasonality:
Year Round
Share:
Range & Habitat: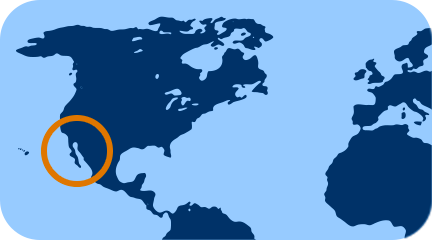 Southern California & Mexico
Origin:
Sea Of Cortez
Producer:
Harvest Method:
Hook & Line