Tableside Information:
Common Names: Fletch, Flitch, Ohy, Flétan de l'Atlantique
Large Flakey Moist and Mild.
Moist, Flakey, Sweet, Succulent
Food Information:
THE FISHERY - Day Boat Hook and Line operators dock daily near Boston to offload their haul. SeafoodS.com has a unique opportunity to pack fresh species dockside to Ship overnight to descerning Chefs and Restaurants. The highest quality seafood comes to you through this program and we are very proud to offer such a stellar program.
THE FISH - Atlantic Halibut is a large Right Eyed Flatfish in the same Genus as Alaskan Halibut. The Atlantic Halibut offers the same flake and quality as Alaskan with a slightly leaner finish. It has a beautiful large flake and a firm yet supple consistency. These Fish are rock stars of the Flatfish world and have a limitless culinary application.
Sear, Saute, Sashimi, Poach.
Seasonality:
Year Round
Share:
Range & Habitat: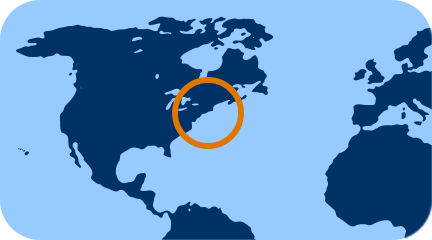 North Atlantic & New England
Origin:
Gulf Of Maine to Georges Bank
Producer:
Harvest Method:
Hook & Line