Tableside Information:
TABLESIDE - A Light Succulence that pairs with anything.
Moist, Lightly Firm, Large Loose Flake, Clean
Food Information:
THE FISHERY - Day Boat EVERY DAY. SeafoodS.com works tightly with a partnership that facilitates a Three Boat operation bringing Acadian Redfish to New Bedford, MA daily.

New England was once the wealthiest region in the United States. Between 1850 and 1910 New Bedford was considered the whaling capital of the world. At this time whale oil and by products were more valuable than any other natural resource next to gold. The Seamen hunting these mammals were some of the richest men of their time building huge mansions along the coastline of New Bedford. They assembled the finest modern fishing fleets to hunt this ocean gem and nearly drove the whale to extinction. Today, New Bedford has transformed itself into a large scallop port along the Eastern Seaboard and produces the largest amount of shucked meats for our domestic consumption. In keeping with SeafoodS.com's commitment to providing complete regional solutions, our team has also layered in day-boat producers and aqua-culture artisans in Nantucket, Cape Cod, Boston, Gloucester and many other local fisheries of the Northeast.

THE FISH - Acadian Redfish is a member of the same Genus as all Rockfish. These include: California's Red Rock Cod and Blackgill; Alaska's Yelloweye, Red Banded and Rough Eye; Japan's Kurosoi and a multitude of others. The flesh is a beautiful opaque white and the skin is a vibrant Red Orange. Acadian Redfish inhabit the deep fathoms of the Gulf of Maine. The frigid temperatures of the habitat induce "fat" storage for body temperature regulation. Acadian redfish boasts the moisture content of Haddock and Hake with a precise portion control ability. The culinary applications are limitless, but prefer moderate heat and short cook times. The Acadian Redfish is very mild and is open to countless flavoring techniques. House blended Blackening Spices and Fresh Garden Herbs find a perfect canvas in Rockfish.
Roast, Saute, Poach, Sous Vide.
Seasonality:
Year Round
Share:
Range & Habitat: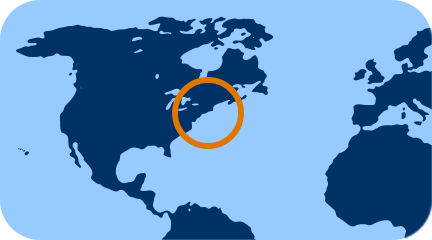 North Atlantic & New England
Origin:
Gulf of Maine
Producer:
Harvest Method:
Net Caught