Tableside Information:
Common Name: Longfin Tuna, Tombo, Tunny, Albie
Rich yet Clean.
Crunchy, Smooth, Rich, Clean
Food Information:
THE FISHERY - Oregon fishermen catch our Albacore when the schools come closer to the coast during their migration up the west coast of North America. Lucky for us, that's perfect timing in the life cycle of an Albacore. SeafoodS.com is very pleased to offer this remarkable Albacore.
THE FISH - The fish have been feeding on the schools of rich Anchovies and Sardines in the coastal upwelling, so they're healthy and have more nutritious oils. Rich yet clean Albacore is perfect for Sushi to Wood Grilled.
Sashimi, Crudo, Charred, Seared, Poached, Roasted
Seasonality:
Year Round
Share:
Range & Habitat: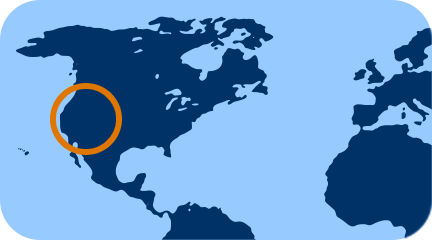 Western United States
Origin:
Oregon
Producer:
Harvest Method:
Hook & Line