Tableside Information:
Cod is well known and very popular.
Paper White, Moist, Flakey, Light
Food Information:
THE FISHERY - SeafoodS.com shows a strong presence in Boston Display Auction, Boston Pier, and a multitude of Day Boat Hand Gear operators who supply some of the best quality in New England. Beautiful Day Boat seafood coming into New England from Rhode Island through Maine. Hooked Extra Fancy and always the highest quality product available. Give your guests the delight of Hooked Day Boat seafood.
THE FISH - Atlantic Cod is the most used species in "Fish & Chips". That does not mean that it isn't spectacular for Upscale Casual and Fine Dining fare. It boast incredible richness and silkiness. The paper white appearance of the flesh is a perfect contrast to various colors used in "sets".
THE GRADE - Atlantic Cod is priced and sold by size. It is Graded by fillet yield.
Large - Over 2 lbs.
Market - 16-32 oz.
Scrod - 8-16 oz.
Small - Up to 8 oz.
Seasonality:
Year Round
Share:
Range & Habitat: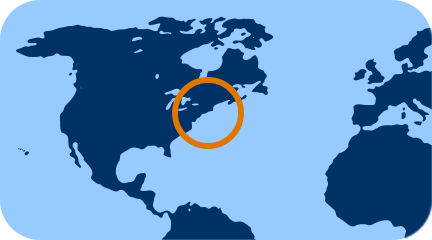 North Atlantic & New England
Origin:
Gulf of Maine
Producer:
Harvest Method:
Hook & Line