Tableside Information:
Common Names: Eastern Grey, Kangaroo
Tender Meat with a deep red color.
Tender, Supple, Deep Flavor, Savory
Food Information:
THE PASTURE - Though there are many species of Kangaroo, the most predominant in food production is the Eastern Grey Kangaroo. These are large Kangaroo with lean yet tender meat. Australia has been producing Kangaroo for food for over a century and hold the utmost standards in quality and sustainability. SeafoodS.com offers a direct path to these Kangaroo. We source directly from the importer and ship overnight to your establishment.
THE KANGAROO - Kangaroo meat is a fine textured soft meat with tender muscle fibers, virtually no fat and little connective tissue. Kangaroo meat is extremely healthy. Fat levels of kangaroo meat are typically 1-2%. This means the meat must be cooked rare and with care to avoid over cooking. It is clinically proven that the Kangaroo is a spectacular protein. Kangaroo meat is a staple on the menus of the US Olympics training center. It is a well-flavored meat with the intensity of the flavor ranging from subtle in young animals to distinctive in older animals. Kangaroo dishes respond well with aromatic spices and abundantly seasoned vegetables. Jump into Fall with an exotic on the menu.
Seasonality:
Year Round
Share:
Range & Habitat: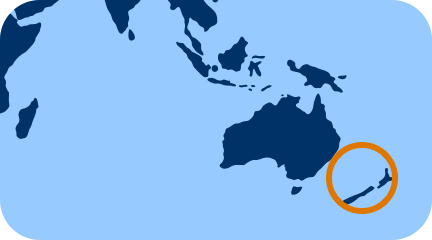 New Zealand & Australia
Origin:
Australia
Producer:
Harvest Method:
Pastured