Tableside Information:
Common Names: Groper, Bass Gropers, Wreckfish
Grouper-like with larger flake and Cod-like moisture.
Large Flake, Sweet, Light, Creamy
Food Information:
THE FISHERY - Tiaki is a new fishing method with the potential to change the way the world fishes. Developed in New Zealand and driven by the desire to deliver better quality seafood and safeguard the future of our oceans and fish stocks, Tiaki is a great Kiwi story; the outcome of a Primary Growth Partnership between the Ministry for Primary Industries, Sealord Group, Aotearoa Fisheries and Sanford Ltd. Tiaki is creating a new category of premium seafood, fished with the revolutionary Precision Seafood Harvesting technologies designed by Plant & Food Research. Tiaki comes from the Māori language and means to guard, keep, look after, care for, protect, conserve and save. The Tiaki philosophy is simple – the fish is at the centre of what we do. If we do what's best for the fish it's best for everyone.
THE FISH - They are temperate, Rock Cod-like fish, that can be distinguished from their distant relatives by their plain-colored body pattern. They are also related to the Hapuku. Gropers are found right around New Zealand, including the Chatham Rise but excluding the Campbell Plateau. They are most common over or near rocky areas down to 250 meters. The main fishing grounds for Gropers are the deep canyons off the East Coast of the North Island, Cook Strait, Kokura and the west Coast of the South Island.
Seasonality:
Year Round
Share:
Range & Habitat: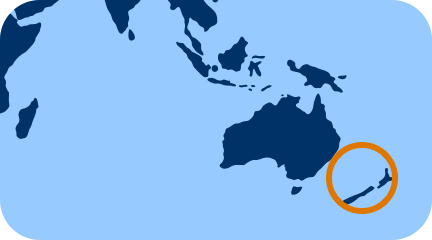 New Zealand & Australia
Origin:
New Zealand
Producer:
Harvest Method:
Hook & Line