Tableside Information:
Just The Facts
Country: France
Region: Rhone-Alpes
Milk Type: Cow
Pasteurization: Pasteurized
Rennet Type: Vegetarian
Age: 1-2 Months
Food Information:
This French innovation may look like pudgy brie, but it's actually much creamier. The mild, buttery flavor has a sweetness that goes very well with champagne and fresh fruit. Fromage d'Affinois may remind you of a triple-creme, so loaded it is with silky fat. But that texture is achieved by "ultra filtration" which breaks down the fat molecules in the milk in order to further disperse them through the paste. The result is a thick, nearly whipped spread of tangy, milky goodness.
Seasonality:
Year Round
Share:
Range & Habitat: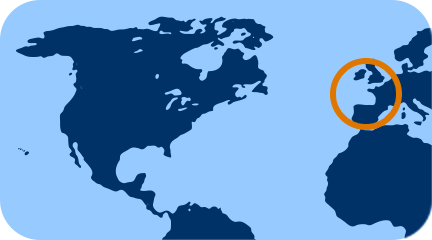 Europe
Producer:
Harvest Method:
Hand Cultivated