Tableside Information:
Just The Facts
Country: Italy
Region: Lombardy
Milk Type: Cow
Pasteurization: Pasteurized
Rennet Type: Animal
Age: 1-2 Months
Food Information:
This famous Italian blue is made from the gently pasteurized morning milk of cows in Lombardy. So thick and rich is the heavy paste, that when pierced to aerate the interior it caves in - thus minimizing oxygen-fueled blue veining within. The resulting flavor is rich, pungent and relatively sweet when considered next to the sturdy, more piquant, though equally notorious Mountain Gorgonzola. Frequently used in Italy in sauces or on fresh bread, but equally superb for dessert with fresh pears, apples and a drizzle of honey. And Moscato, naturally.
Seasonality:
Year Round
Share:
Range & Habitat: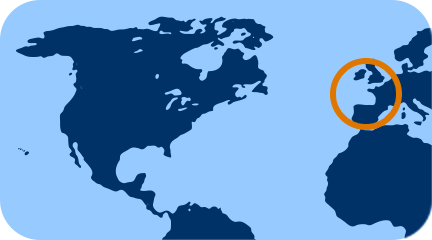 Europe
Origin:
Italy
Producer:
Harvest Method:
Hand Cultivated