Tableside Information:
Looking for something funky? Look no further than the niche blue lobster!
Food Information:
SeafoodS.com is your source for Ireland's coveted Blue Lobster!
Enlightened management measures are fundamental to any lobster fisheries self-sustainability and should always be the first choice when considering methods for increasing or preserving stock levels. Current Irish lobster fishery regulations include: a) A minimum size for the lobsters landed which is a carapace length of 87 mm. b) Ban on the landing of lobsters that have been "V" notched or have a mutilated tail fan. c) Prohibition of capture of lobsters by SCUBA diving, and d) Licensing of all commercial fishing vessels.
Seasonality:
Year Round
Share:
Range & Habitat: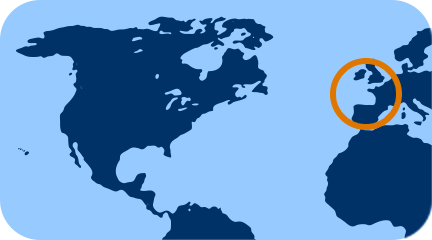 Europe
Origin:
Ireland
Harvest Method:
Net Caught