Tableside Information:
Flavor: Lettuce, Slightly Acidic
Use: Fish, Stir-frys, Veal
Culture: Socially responsible culture with biological crop protection
Shelf Life: Up to 10 days at 36-40ºF
Packaging: Tamper evident clamshells, 4oz packed by volume
Food Information:
Red Veined Sorrel is one of the most attractive herbs with its lime-green leaves with dark red veins. These versatile leaves are velvety and crisp, perfect for salads, soups and entrees.
History
Red Veined Sorrel is indigenous to Europe as well as Asia. This plant has dark-red stems and veins, suggestive of dripping blood. The botanical epithet is from the Latin sanguineus meaning "blood-red". Sorrel is a cleansing herb that has been used for culinary and medicinal purposes.
Sustainability & Food-Safety
Red Veined Sorrel is cultivated in a socially responsible manner using environmentally friendly biological crop-protection systems. Grown in an ultra-hygienic and sustainable environment, Red Veined Sorrel is produced under strict HACCP guidelines and only need to be rinsed under water.
Seasonality:
Year Round
Share:
Range & Habitat: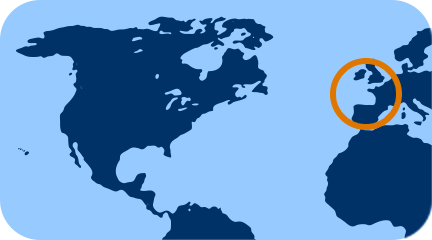 Europe
Origin:
Europe and Asia
Producer:
Harvest Method:
Hand Cultivated