Tableside Information:
Black Bass is the premiere whole fish presentation. Black Bass has one of the lightest flavors in the small fish realm.
Flakey, Paper White, Moist, Sweet
Food Information:
Common Names: Black Bass, Sea Bass, Black Fish
The Fish: A beautiful glisten of dark black skin contrasts paper white flesh at French tableside service. It is an awesome fillet fish with a crispy edible skin. Black Bass is an American Sustainability Success Story.
The Fishery: SeafoodS.com is proud to team up with our Mid-Atlantic Direct Partner. The Mid-Atlantic region includes fisheries with a long history of catching some of the best species found in the Carolinas to Maryland. Our partnership is central to many of these great seafood products. These include such well-known species as Wild Striped Bass, Black Bass, Fluke, Mackerel, White Shrimp, Soft Shell Crabs, Fresh Lump Crab Meat & Oyster Gallons.
Seasonality:
Year Round
Share:
Range & Habitat: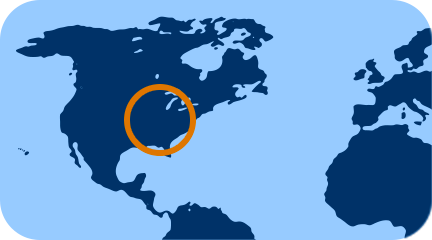 Eastern United States
Producer:
Harvest Method:
Hook & Line