Tableside Information:
Common Names: Atlantic Rock Crab, Sand Crab, Mud Crab
Sweet and flavorful leg meat.
Sweet, Moderate Brine, Ocean Flavor, Complex
Food Information:
THE FISHERY - The Rock Crab was once a problematic invader of Lobster Traps in New England. Lobster-men would be overrun with these beautiful Jonah-Like crabs. Bait stealing and filling up the traps before the Lobsters had time to get in. The fate of the Rock Crab was realized when a brilliant market name was taken from local Slang. Peekytoe! From Daniel to The French Laundry, this once "trash" is now a "treasure". SeafoodS.com have direct programs reaching from Portland to Boston.
THE CRAB - The Peekytoe is primarily "All Leg Meat". The legs of the Rock Crab have a wonderful complex flavor that can be utilized in endless applications. Like most Crab on the market, the Rock Crabs are lightly steamed and picked fresh then packed in 8 ounce units.
Cold, Cakes, Sushi, Stuffing
Seasonality:
Year Round
Share:
Range & Habitat: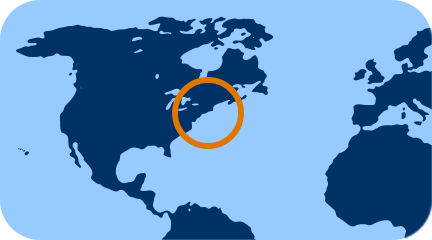 North Atlantic & New England
Origin:
Down East
Producer:
Harvest Method:
Net Caught