Tableside Information:
Common Names: Short Tail Red Snapper, Striped Red Snapper
Light in flavor with a delicate texture.
Light, White, Flakey, Sweet
Food Information:
SIZES
Length: adults will reach a length of at least 24 inches
Weight: up to about 12 pounds
THE FISH - Ehu are very popular in Hawaiian food fish markets. With incredible sweetness and a paperwhite appearance in cooking, the species have a beautiful plate presentation. The Ehu is a great alternative to more expensive Snappers and Sea Bass.
Ceviche, Sushi, Saute, Pan Roast, Broiled.
Seasonality:
Year Round
Share:
Range & Habitat: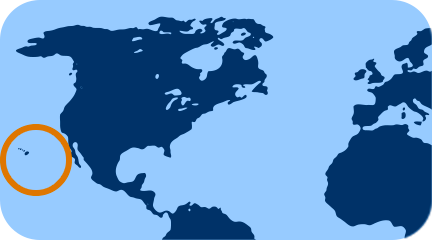 Southern Pacific & Hawaii
Origin:
Cooks Strait
Producer:
Harvest Method:
Hook & Line