Tableside Information:
Common Names: Horn Of The Dead, Horn Of Plenty
TABLESIDE - Deep earthiness. Light texture and subtle truffle hints.
Food Information:
THE FORAGER - SeafoodS.com is a direct distributor for one of the Northwest's premiere Foragers Cooperatives. These dedicated Foragers procure the finest Wild Mushrooms, Truffles, Greens and Nettles in the Country. Along with their Wild Finds, the Cooperative is a direct import for International Gourmet products. We offer available inventory Priority Overnight to you and your guests.
THE SHROOM - A "Fine Dining" Superstar. The Black Trumpet offers a very classical "Black" to any artistic plating. It has culinary applications that are revered among many Master Chefs globally.
Sear, Saute, Roast, Dried
THE MUSHROOM - The Black Trumpet has a great flavor and light texture. It contains hints of truffle, wood, earth, and moss. Black Trumpets are great fresh and dried.
Seasonality:
Spring Summer Fall
Share:
Range & Habitat: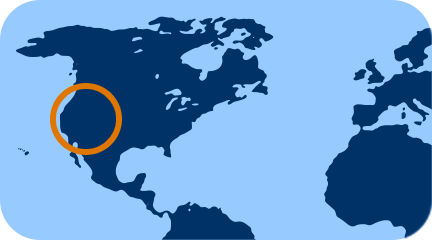 Western United States
Origin:
United States
Producer:
Harvest Method:
Foraged