Tableside Information:
Common Names: Yello Chanterelle, Girolle
TABLESIDE - Very High in Vitamin C and Potassium. One of the richest source of Vitamin D known.
Rich, Earthy, Fruity.
Food Information:
THE FORAGER - SeafoodS.com is a direct distributor for one of the Northwest's premiere Foragers Cooperatives. These dedicated Foragers procure the finest Wild Mushrooms, Truffles, Greens and Nettles in the Country. Along with their Wild Finds, the Cooperative is a direct import for International Gourmet products. We offer available inventory Priority Overnight to you and your guests.
THE MUSHROOM - Chanterelles are rich in flavor and most flavor components are fat soluable. Sauteing in butter or cream bring out the most flavors of Chanterelles.
Roast, Braise, Saute, Raw.
Seasonality:
Spring Summer Fall
Share:
Range & Habitat: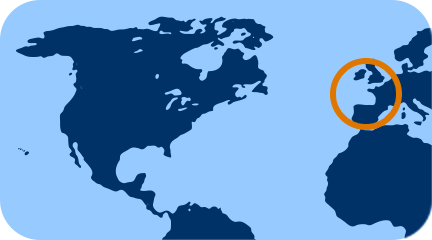 Europe
Origin:
Kosovo / Macedonia
Producer:
Harvest Method:
Foraged