Tableside Information:
TABLESIDE - Fresh Octopus is truly one of the world's greatest delicacies.
Heatry, Rich, Nutty.
Food Information:
THE FISHERY - Just south of Tallahassee, in the heart of Florida's "Big Bend" region is the port City of St Marks. This fishing community boasts that they are the oldest city in the Country (St. Augustine contests..); Here we've partnered with a family that has fished Apalachee Bay and the Gulf of Mexico for six generations. With the highest level of pride, they harvest local Gag Grouper, American Red Snapper, Octopus, Black Bass and the world-renowned Stone Crab Claw. We distribute this magnificent product around the globe next day air.
THE OCTOPUS - Octopus, like Squid, are cephalopods, but Octopus have eight tentacles. Most Octopus are not the giant creatures we imagine them to be, but are usually no more than one or two feet in length, weighing in at about three pounds. Baby Octopuses are approximately one to two inches or less in length. Octopuses have a red, brown and purple mottled skin, and are masters of disquise.
Seasonality:
Spring Winter
Share:
Range & Habitat: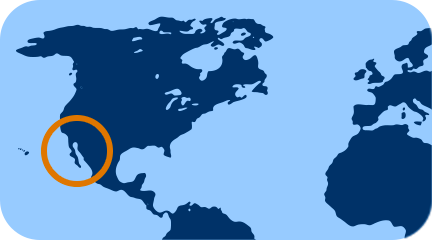 Southern California & Mexico
Origin:
Apalachee Bay
Producer:
Harvest Method:
Hook & Line