Tableside Information:
Common Names: American Calamari, Boston Squid, Winter Squid
The most recognizable Cepholopods in the world.
Mild, Textural, Clean
Food Information:
THE FISHERY - Based in Point Judith, this 30 day Boat Fleet catches the Longfin Squid and chills it in an iced salt brine and returns to dock. The Squid are then processed quickly and packaged in 10 lb tubs. SeafoodS.com is a direct resource for perfect RI Longfin Squid.
THE SQUID - Longfin Squid are an inshore species and are readily available for National distribution. The Longfin Squid is a sweet and clean flavored species, and when properly cooked, can deliver one of the most tender textures in Cephalopod Dining.
Grill, Fry, Saute, Stuff, Sous Vide
Seasonality:
Year Round
Share:
Range & Habitat: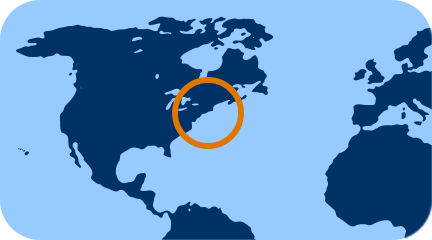 North Atlantic & New England
Origin:
Rhode Island
Producer:
Harvest Method:
Net Caught