Tableside Information:
Common Names: Groper, Bass Gropers, Wreckfish
Grouper-like with larger flake and Cod-like moisture.
Large Flake, Sweet, Light, Creamy
Food Information:
THE FISHERY - Leigh Fisheries NZ is an innovative company based in Leigh, a small village in Cape Rodney on the north island of New Zealand. Combining more than 50 years of fishing experience with extensive knowledge, Leigh Fisheries NZ is able to achieve a total commitment to quality. An excellent standard of pure quality is guaranteed by the tools and the technology utilized. Leigh Fisheries works alongside New Zealand's strict quota management system in order to prevent over-fishing. In addition, Leigh Fisheries' fish are caught so that waste is prevented and juvenile and older fish are avoided.
THE FISH - They are temperate, Rock Cod-like fish, that can be distinguished from their distant relatives by their plain-colored body pattern. They are also related to the Hapuku. Gropers are found right around New Zealand, including the Chatham Rise but excluding the Campbell Plateau. They are most common over or near rocky areas down to 250 meters. The main fishing grounds for Gropers are the deep canyons off the East Coast of the North Island, Cook Strait, Kokura and the west Coast of the South Island.
Seasonality:
Spring Winter
Share:
Range & Habitat: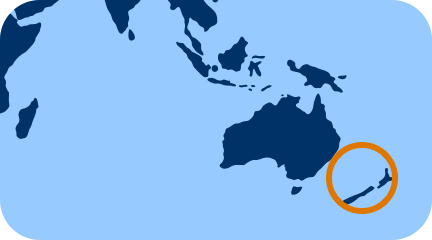 New Zealand & Australia
Origin:
New Zealand
Producer:
Harvest Method:
Hook & Line