Tableside Information:
A Very Flaky White Flesh.
Moist, Flakey, Paper White, Mild
Food Information:
Common Names: Moki, Trumpeter, Isuzumi
THE FISH - Blue Moki is in the same Family as Trumpeter. Blue Moki has a very moist and light "Sea Bass" flavor and texture. The Blue Moki has all of the culinary applications of Cods, Sea Basses, Snappers, and Sea Breams. It is versatile and appealing in all aspects of dining. From the highest caliber of fine dining to the absolute best fish sandwich available.
Fry, Broil, Poach, Saute.
Seasonality:
Spring Fall Winter
Share:
Range & Habitat: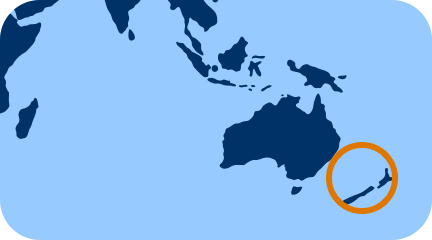 New Zealand & Australia
Origin:
Three Kings Islands to Chatham Island
Producer:
Harvest Method:
Hook & Line