Tableside Information:
Common Names: Paatiki, Diamond Flounder, Sand Flounder
TABLESIDE - New Zealand Flounder are Moist and Light
Light, Clean, Sweet, Mild
Food Information:
THE FISH - New Zealand Flounder are most related to Sand Dabs. They have a light, yet luxurious flavor and texture. New Zealand Flounder feed in the shallows and can be caught in depths of 100 feet. The waters of New Zealand lend an icy temperature that inundates the Flounder with higher amounts of body "fat". This produces a moist, succulence that offer a silky mouth feel in raw preparations.
Sashimi, Sushi, Ceviche, Sear, Saute.
Seasonality:
Year Round
Share:
Range & Habitat: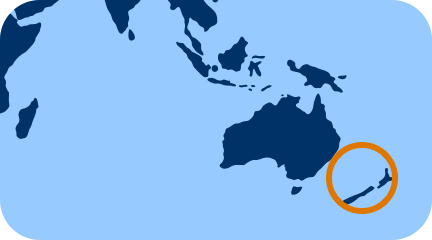 New Zealand & Australia
Origin:
New Zealand Coastal
Producer:
Harvest Method:
Ikijime