Tableside Information:
Common Names: Sushi Fluke, Summer Flounder
Fluke has a beautiful paper white cooked flesh. Fluke boasts a sweet light flavor.
Sweet, Mild, Light, Paper White.
Food Information:
THE FISHERY - In New England, when Loligo Squid are running into the Nantucket Sound during the summer to spawn, the fluke follow into shallow water to feed on them. This is when Captain Hendo rigs and jigs for Fluke. SeafoodS.com is a direct source for "Today Boat" Nantucket Fluke with the fish arriving to your door less than a day out of the water.
THE FISH – Nantucket Fluke is a "Left- Eyed" Flatfish. They inhabit chilly waters. This results in a moist fish from body "fat", that regulates their temperature, and protects the fish from cold environments. Nantucket Fluke are the step above Flounders in this regard and are comparable to tiny Halibut.
Seasonality:
Summer Fall
Share:
Range & Habitat: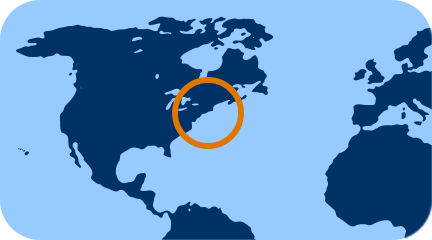 North Atlantic & New England
Origin:
Nantucket Sound
Producer:
Harvest Method:
Net Caught