Food Information:
Cabassi & Co Wagyu is the best beef in the country.
Of course, it's our humble opinion. But, we feel pretty strongly about it. After all, with Wagyu, it's pretty red and white… get it… red and white? We must consider the breed- is it 100% Wagyu genetics? We must consider the husbandry- Does this Wagyu have a history of tender and flavorful beef? We must consider the cattle's well-being- Are these cattle well cared-for?
With a background more in line with science than farming or marketing, Cabassi & Co founder Peter Cabassi is now able to boast those very characteristics. Producing 100% Wagyu isn't easy. It required Pete to branch out from his background in F1 (blended) genetics and to develop a higher-end customer base able to appreciate full blood characteristics and pricing. But, it suites him. His background is science, not marketing. Many blended Wagyu's in Australia's export market come off the same line and only appear differently in their final branded boxes. Wouldn't suit him. No, pure-bred and unique- that's the ticket.
We've had the pleasure of speaking at length with Pete Cabassi and we like what we hear; more importantly, we like what we see and taste. Pete's passion is flavor. To that end, Pete tastes each of his products and has retail facilities set up in Brisbane at "Kobe's Gourmet Butcher." During our interview, Mr. Cabassi shared with us just how deep his passion for flavor ran.. He even matches each of his bloodlines up with appropriate wine pairings..
Where we come from, that's a good thing.
Genetics- 100% Wagyu
Husbandry- Time tested and improved based on each line's flavor (foremost), texture, marble color.
Humanely Raised- Yep. Open pasture, finish fed like royalty and never vitamin A deprived.
Seasonality:
Year Round
Share:
Range & Habitat: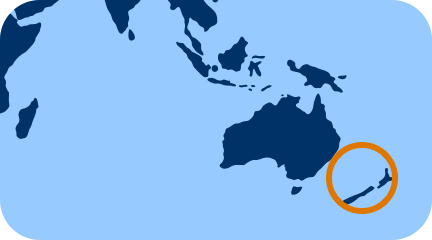 New Zealand & Australia
Origin:
Mendooran / Binnaway
Producer:
Harvest Method:
Pastured