Tableside Information:
Common Names: Blanquillo, Golden Whitefish

TABLESIDE - Sweet and Moist like Blue Crab.
Paper White, Sweet, Flakey, Mild
Food Information:
THE FISHERY - From Texas coastlines to the deep trenches of the Gulf, Galveston hooks it all. With Day Boats, Long Liners, Short Trip vessels unloading daily, SeafoodS.com has a species that fits your menu. Snapper, Grouper, Golden Tilefish, Triggerfish, and a multitude of items exclusive to the Gulf of Mexico, we are enamored to be your one-stop-shop for incredible Gulf seafood.

THE FISH - Golden Tilefish grow quite large, with market sizes ranging from 10-20 lbs. They produce a beautiful "Baseball" cut with a gorgeous yellow dotted edible skin. Golden Tilefish feed almost exclusively on Crab, Shrimp, Clams, and other shellfish. This translates to a very sweet and moist flesh that cooks to a paper white. The cooked flesh flakes to a large, almost crab like, piece. Perfect for almost any cooked preparation.
Saute, Broil, Grill, Pan Roast.
Seasonality:
Year Round
Share:
Range & Habitat: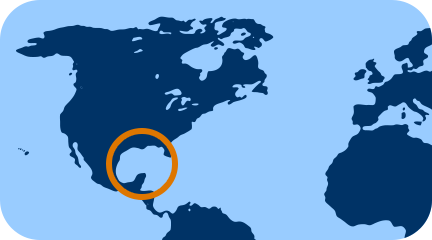 Gulf Of Mexico
Origin:
Gulf of Mexico
Producer:
Harvest Method:
Hook & Line