Tableside Information:
Common Names: Atlantic Scallop, Giant Scallop, American Sea Scallop
Sea Scallops offer one of the sweetest flavors in seafood.
Sweet, Buttery, Rich, Creamy
Food Information:

THE FISHERY - New Bedford is large scallop port along the Eastern Seaboard and produces the largest amount of shucked meats for our domestic consumption. In keeping with SeafoodS.com's commitment to providing complete regional solutions, our team has also layered in day-boat producers and aqua-culture artisans in Nantucket, Cape Cod, Boston, Glouster and many other local fisheries of the Northeast.
THE SCALLOP - Sea Scallops offer one of the most sought flavors in seafood. They are naturally high in sugars which relate to a beautifully caramelized product. Sea Scallops are a easily portioned for any application. They are sorted by size; 5 to 50 per pound. U10 to 30/40 count are the most popular and
readily available.
THE GRADE - Scallops are graded by size and marketed by the amount of preservative used and whether they are Fresh or Frozen.
Fresh - Never Frozen
IQF - Individually Quick Frozen
PF - Previously Frozen
Dry - 0% Preservative and Water Weight
Overnight - 18% Preservative and Water Weight
Dipped/Soaked - More than 18% Preservative and Water Weight
Share:
Range & Habitat: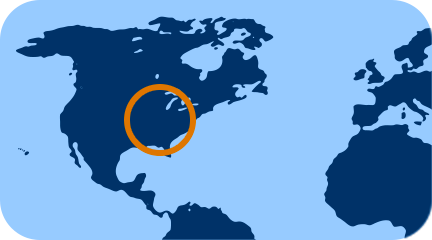 Eastern United States
Origin:
Gulf of Maine
Producer:
Harvest Method:
Hand Cultivated