Tableside Information:
Common Names: Nantucket Bay Scallop
The sweetest and most tender of any Scallop species.
Sweet, Sweet, Sweet, Salty
Food Information:
THE FISHERY - One Man, One Woman, One Boat.
Enough said...
THE BAY SCALLOP - One Man One Boat Short Rake Harvest. Captured, Shucked, Packed & Shipped the same day. Nantucket Bay Scallops are a Very High-End product, but easily portioned for optimal cost control. The ultimate ingredient in all menu applications from Amuse Boushe to, don't laugh, Dessert. The Nantucket Bay Scallop has the highest content of natural sugars in the Pectinidae Family. Opaque White, Super Sweet with a Light Brininess.
Caramelize, Saute, Crudo, Broil, Roast.
Seasonality:
Fall Winter
Share:
Range & Habitat: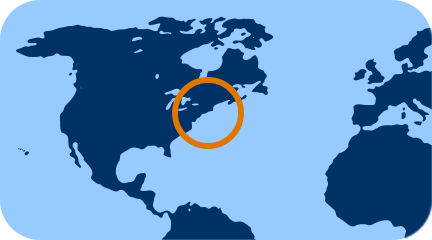 North Atlantic & New England
Origin:
Nantucket Harbor to Great Point
Producer:
Harvest Method:
Hand Cultivated